About us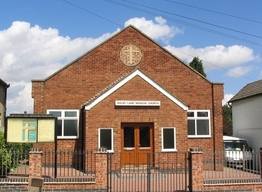 Welby Lane Mission Church is a group of people of different ages and backgrounds who follow Jesus as our Saviour and Lord.
We are committed to getting to know Jesus better by reading and studying His Word, the Bible; loving one another as a family; and making the good news of Jesus known in the local community in Melton Mowbray and beyond. The church is led by the Pastor with practical support from deacons. For details of what we believe click here.
For details of our Data Protection Policy click here to see our privacy notice.